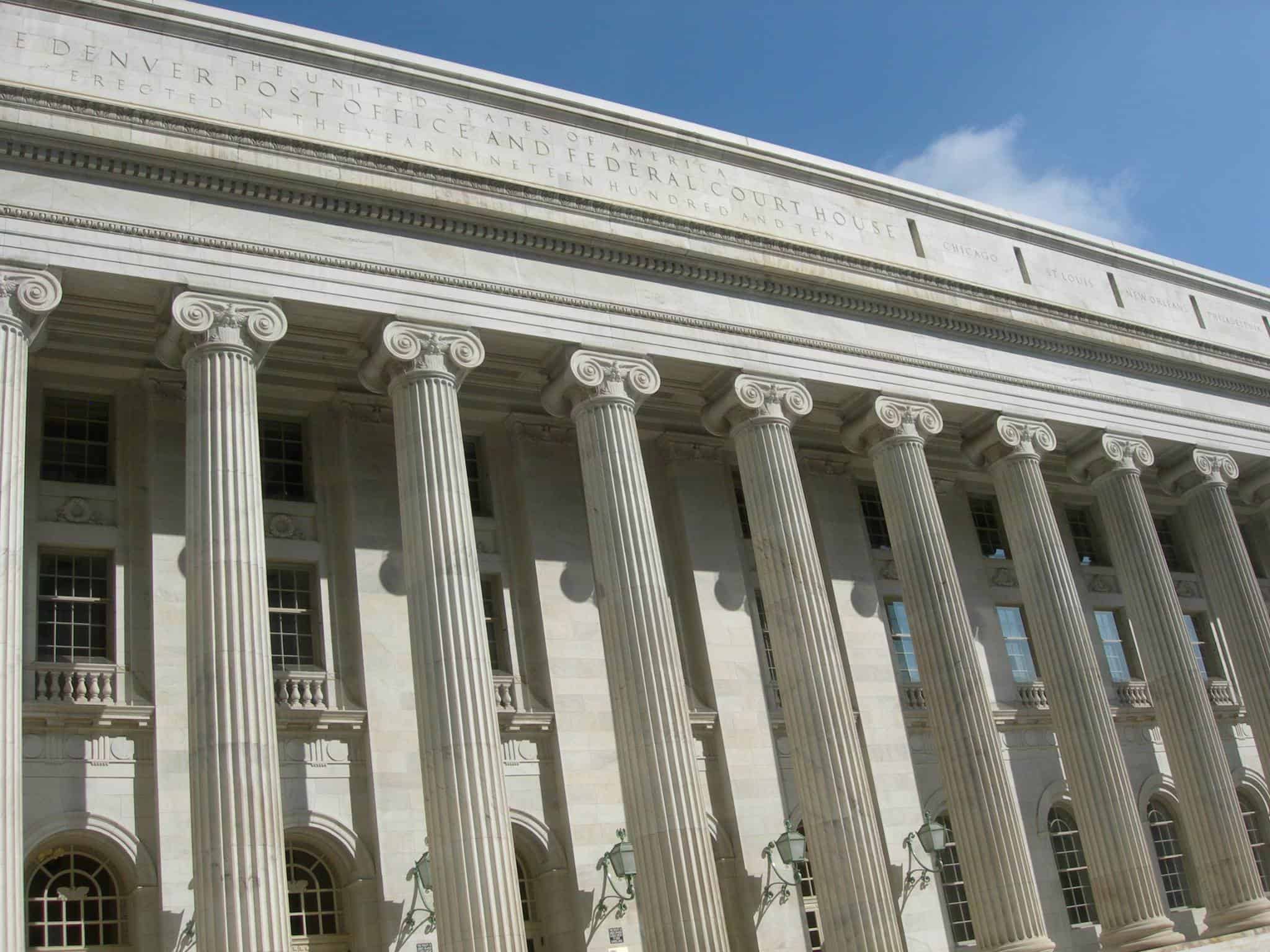 14 Aug

VICTORY OVER JUSTICE

VICTORY OVER JUSTICE
The Story of the Wrongful Prosecution of Yancy Douglas and Paris Powell

Yancy Douglas and Paris Powell were both sentenced to die by lethal injection. The State of Oklahoma wanted them dead, rather Brad Miller wanted them dead. The two young black men were accused of a drive by gang shooting in Oklahoma City against a member of a rival gang, Derrick Smith. Smith was shot and injured, but it was a young girl named Shauna Farrow that was struck and killed by a bullet meant for smith, that would send Douglas and Powell to Oklahoma's death row.

The shooting occurred on June 24, 1993 just before midnight. Fear and gang violence enraptured the conscience of every large to small metropolitan area in the early nineties, and Oklahoma City was no different. Stories of innocents being gunned down in the crossfire of senseless gang violence pushed most other stories from the headlines of papers across America, and in the middle of the country it was even more likely. Predominately white cities filled with predominately white residents would hold their hands over their hearts and fear the invasion of gang violence, involving minority youth, fueled by America's War on Drugs, as it oozed out of the streets of South Central Los Angeles and into the streets of Anywhere, USA. The death of Shauna Farrow was that story, and it scared the hell out of people. There was only one problem, Douglas and Powell were innocent, and the man that would lead the charge to send them to their death knew it.

In 1993 the Oklahoma County District Attorney's office was led by perhaps one of the most well-known lawmen in the history of this state. "Cowboy" Bob Macy, was THE District Attorney. Both then and now (since his death), the way in which he conducted his office and trained those who would serve under him could be best described as notorious. I have written about him before and you can read that here: https://seoklaw-backup.mcwmdev.com/legal-news/cowboy-bob-and-black-magic/

Macy had no trouble requesting death for a defendant, and he and his minions would seek it on a regular basis. To a public gripped by fear, the thought that Cowboy Bob and his Death Squad was out there promoting themselves in the manner of a posse in times past when territorial justice ruled the day, must have come as a comfort to many in Oklahoma County, because they never seemed to have much issue in re-electing him. Brad Miller was an Assistant District Attorney in Macy's office and the Douglas and Powell cases would prove that he was an attentive student of the man as well.

Derick Smith did survive his wounds that night, and with the passing of the young Ms. Farrow, he would be the only witness. Detectives acted quickly and began seeking a statement from Smith as soon as he was medically stable and could talk to them. They took multiple statements from Smith, as he gave multiple differing accounts. The truth was that Smith had trouble describing the vehicle let alone who was in it and fired upon him and Farrow.

On July 1, 1993, Yancy Douglas and Paris Powell were arrested in connection to the murder and described as rival gang members. The evidence against them was Smith's identification and nothing else. There was no physical evidence that connected either man to the murder, but they did fit a good enough description to build a case upon. Both men were young, black, had prior contact with law enforcement, and gang affiliation. They met all the categories that Macy worked to protect the voters of Oklahoma County against, and that was good enough to kill them.

However, Smith was a problem. His identification was shaky at best and when he did give details about his would-be assassins he generally got it wrong. Also, Smith was a career criminal himself and at the time was looking at serious prison time for trafficking crack cocaine.

When Miller and Smith met in August of that year, prior to a preliminary hearing, the two men discussed Smith's testimony and his pending felony case. Smith threatened not to cooperate at all, but Miller offered to help him out with his legal troubles in exchange for his sworn testimony that Douglas and Powell were in fact the shooters. Once the deal was struck, Miller helped Smith iron out some of the inconsistencies in his testimony. The preliminary hearing was successful, Douglas and Powell would face trial, and Smith and Miller would continue a relationship that would span over eight years and send two innocent men to death row.

Yancy Douglas was the first to be tried in June of 1995. Smith was serving a prison sentence (on a generously reduced plea agreement, engineered by Miller) both prior to and during the trial. To assist Smith in recalling pertinent details that would assist in the prosecution of Douglas, Miller would meet with Smith and work on his testimony. It's not unusual for an attorney to meet with a witness, but the manner in which Miller did it was. Miller would file writs in one of Smith's cases that was already disposed of, requiring the County Sheriff to retrieve Smith from the prison he was in and bring him to the Oklahoma County Jail. Because the writ was filed in a case different that the Douglas case, Douglas' defense attorney' had no idea that Miller was having so many meetings with Smith and that he was making so many different statements, something they could have raised at trial to call his credibility into question.

At the trial, Smith testified as the only eye witness and positively identified Douglas as one of the shooters. When Smith was asked if he received anything in return for his cooperation, he claimed that he had not. He denied that he had ever requested or received any assistance regarding his own criminal sentence in exchange for his testimony. In his closing argument, Miller pointed to how trustworthy Smith's testimony must have been because he didn't receive any preferable treatment for it.

A jury found Douglas guilty of both the murder of Shauna Farrow and the shooting of Derrick smith. For the first charge, he was sentenced to death and for the second a life sentence.

Paris Powell's trial was to begin in May of 1997. Smith was in prison and itching to get out. He wrote a letter to his mother on April 20th directing her to contact Brad Miller about his confinement and getting some additional credits toward early release. Smith explained to his mother why: "for helping the state to kill somebody cause that's what he [Miller] plans to do…Stay own [sic] brad miller and I'll Holler [sic] at you'll [sic] later."

Smith's mother did call Miller, and Miller did contact the Department of Corrections and request credits for Smith. However, Miller failed to document memorialize any of this and immediately produce this information to Powell's defense team, as required by law.

Powell's trial went much like that of Douglas, Smith was called as the State's main witness, and identified Powell as the shooter. Smith adamantly denied that he had received any help from the state and specifically Mr. Miller. During closing arguments, the prosecutor once again pointed this out and spoke to how the lack of any quid pro quo for Smith's testimony made it unquestionably credible. The jury that was listening to this argument had no idea the extent they were being lied to by both Smith and Miller. They voted to sentence Powell to death.

Smith did receive some credits and was released from prison in August of 1997. He walked out of prison with a new friend in Brad Miller, and this friendship would prove to be useful and Smith continued his criminal career.

Miller would leave the Oklahoma County District Attorney's office to accept a financially lucrative position at Durbin, Larimore, and Bialick. However, his relationship with Smith continued, and through his old contacts at Macy's office he was able to continue to assist Smith in return for Smith not telling the world about their dirty little secret that helped send two innocent men to death row.

Smith's actions over the next eight years went as follows:

Case CF-98-1545, Assault with A Deadly Weapon, Smith was arrested and charged with shooting Joe Shells. The case was assigned to Brad Miller who dismissed it, citing insufficient evidence.

Case CF-98-1162, Drive-by Shooting. The case was assigned to Brad Miller, and he dismissed the case, citing a lack of cooperation by the victims.

Case CF-98-2062, Knowingly Concealing Stolen Property. At the time Smith was arrested he was also carrying a large amount of crack cocaine. He only pled guilty to the property crime, a felony, and revived a 90-day jail sentence.

Case CM-99-456, Domestic Assault and Battery. Smith pled guilty and received a suspended sentence.

Case CF-99-3338, Assault and Battery with A Dangerous Weapon. While his Domestic Assault case was pending, Smith was arrested for beating the same girlfriend with a baseball bat. He would eventually plead guilty and his ten-year sentence would run concurrently with other crimes he would commit while out on bond in this case

CF-00-1683, Trafficking Crack Cocaine. While out on bond in the Assault case above, Smith was arrested for Trafficking, the initial offer was 30 years in prison. However, Brad Miller called on Smith's behalf and spoke to one of the prosecutors handling the case. The charges were reduced to simple possession and Smith entered a plea to serve five years concurrently with the ten-year plea on his Assault case.

Case 38,193-C (Wichita County Texas), 1st Degree Murder x 2. In October 2001, Smith was indicted for two counts of capital murder stemming from a home invasion robbery in Wichita Falls, Texas. This crime was committed while Smith was out on bond in Oklahoma on the Assault charge. After the indictment, but before the plea, Miller contacted then Oklahoma County Assistant District Attorney Shannon Henson. Henson once lived in Wichita Falls, and was a high school friend of Chuck Smith, the prosecutor in Texas. Henson contacted Smith at Miller's request and informed the prosecutor how helpful Smith was in securing the capital convictions of Douglas and Powell. Given this consideration the charges were reduced and Smith pled guilty to a aggravated robbery and was sentenced to twelve years and six months, all to run concurrently with his Oklahoma sentences.

Eventually, Smith would turn on Miller and recant his testimony. Appellate attorneys would use this recantation to seek a reversal of Douglas and Powell's death sentences. However, those attorneys would discover that Miller's relationship with Smith was not the only wrong committed by the morally challenged prosecutor.

THE LASITER SISTERS

Jackie (14 years old), Andrea (12 years old), and Tiffany (9 years old) were also witnesses for the state against Douglas and Powell. Andrea testified that she witnessed Douglas drive through the apartment complex the day before the shooting, in the same vehicle described to be used in the crime, brandishing a gun. What the defense didn't know was that her identification of the vehicle was not accurate and her testimony was false.

During Douglas' trial, Miller had requested a writ of attachment for the young girl to be picked up and brought before the trial judge without delay. Miller claimed the writ was necessary because Andrea had failed to appear pursuant to a properly issued subpoena. However, the court file would show that a subpoena was never issued let alone served. Andrea, then 14 was picked up by Oklahoma City Police, and taken to the jail and placed in the adult population. Miller visited her and demanded that she tailor her testimony in accordance with what the state was presenting at trial, and if she refused he would see that she remained in jail.

Miller would employ the same tactics against the other two sisters for their falsified testimony at Powell's trial. He even went so far as to have Tiffany (then 14 at the time of Powell's trial) picked up and taken in to custody from her classroom at Crooked Oak Middle School. None of the girls were ever offered the opportunity to speak with an attorney or their parents, and were placed in the adult section of the Oklahoma County Jail before being intimidated by Miller. In each instance and during both trials, Miller used the same tactic of preparing a false writ of attachment to the court.

Then there is the Greers. Gerald and Linda Greer lived across the street from the scene of the crime. On the night of the shooting Linda told police that when she heard what she thought was fireworks she looked out her window, and observed a small white car leaving the scene.

THE GREERS

Two weeks before the Douglas trial Brad Miller called the Greers at their home in Jacksonville, Florida, where they had since moved. When Miller spoke with Linda Greer she gave an account that contradicted much of the story that Smith had told. Her story was filled with facts that could lead to exonerate the defendants. Miller released the Greers from their subpoena and never informed the defense about his conversation with them as required by law.

ACCOUNTABILITY?

Even with all this evidence of wrongdoing, the Oklahoma Court of Criminal Appeals would deny either Douglas or Powell any relief and affirmed their death sentence. It would be the Tenth Circuit court sitting in Denver, Colorado that would overturn both convictions.

In its opinion reversing the convictions, the Tenth Circuit found that Miller committed willful misconduct, and singled him out for special condemnation. The Tenth Circuit had the same information in reaching their conclusion as the Oklahoma Court of Criminal Appeals, that found no reason to overturn the convictions.

Although the Court of Criminals Appeals embarrassingly failed to be alarmed at the actions of Brad Miller, perhaps the Oklahoma Supreme Court would bring some dignity to a state review of this matter. They would get their chance when the Oklahoma Bar Association brought a disciplinary action against Miller. Nearly two decades after the shooting death that led to the arrest and trial of two innocent men, the Bar would request that the man that prosecuted them be disbarred from the practice of law.

The Court concluded that only the charge that Miller had withheld evidence stood the test of clear and convincing scrutiny. In a stunning failure of justice by any measure the Court stated:

"Some scholars writing during that time theorized that discipline was imposed so rarely and so lightly that it was not effective in deterring misconduct. Reprehensible though Miller's conduct may have been, and even if such misconduct is punished more harshly when it occurs now, Miller's actions took place decades ago and it would be unfair to hold him to a harsher standard than he would have been subjected to when his actions took place. Make no mistake, if this conduct were to happen today, the punishment would have been much more severe."

Brad Miller's license to practice law was suspended for 180 days. For committing what appear to be the crimes of Attempted 1st Degree Murder, Conspiracy to Commit 1st Degree Murder, Intimidation of a Witness, and Falsifying a Sworn Affidavit among other potential crimes, against Yancy Douglas and Paris Powell, Brad Miller lost his license to practice law for six months.

Justice Steven Taylor of McAlester did write a dissent joined by only one other Justice, Justice Watt. The entire dissent was as follows:

"Whether it was "decades ago" or today, no attorney should ever commit the "reprehensible" conduct in death penalty (or any other) litigation as detailed in the Majority Opinion and Trial Panel Report. The actions of the Respondent take us into the dark, unseen, ugly, shocking nightmare vision of a prosecutor who loves victory more than he loves justice. I agree with the recommendation of the Oklahoma Bar Association that the Respondent should be disbarred."

FINAL THOUGHTS

Some of you might be reading this and saying to yourself that the story does feel somewhat familiar. This may be because a recent article in The Oklahoman described how Yancy Douglas settled his lawsuit for the years of unlawful incarceration he spent on Oklahoma's Death Row. Paris Powell has a pending suit that has yet to be tried and remains unsettled.

The Oklahoma article does say that Miller was suspended for "reprehensible" conduct, but in the next breath describes him as a "successful" civil attorney. The article does not go into detail as to what "reprehensible" conduct Miller did, or accurately point out that his actions could be described as the attempted murder of two innocent men. Also absent from the article is that Miller's story is typical of many that came from Bob Macy's office. Loving victory more than Justice. This story should lead every news cast, follow every front-page headline, and be on the lips of every person collected around a water cooler or breakfast diner table in every city and town across the State of Oklahoma.

Bob Macy and those that studied and learned his bastardization of the practice of law should be scrutinized for any current and past misconduct. This man and his office was a deep dark stain on the history of the Oklahoma Criminal Justice System. A stain that will not fade until confronted, explored, and investigated.

Finally, I do agree with Justice Taylor that disbarment should have been the appropriate action of the court, but I question if that alone is enough. Laws that protect prosecutors from most civil and nearly all criminal actions because of their misconduct are way overdue for change. It is inconceivable to me that we can go around claiming that under our system of justice "no one person is above the law." However, the legislature has passed bills that in fact protect prosecutors and other law enforcement personnel from scrutiny. How are the deliberate acts of this prosecutor not worthy of a charge of Attempted 1st Degree Murder? How is this story any deterrent to the next prosecutor that comes along that "Loves victory more than Justice."

As I write this I'm thinking of a District Judge in Okmulgee County. The District Attorney in that County has filed a motion to have the judge recused from every criminal case filed in the county. The basis of this complaint is three cases in which the judge found the officer's testimony not credible and said so from the bench before dismissing the case.

The United States Constitution is under constant threat, constant attack. Those that wish it harm do not attack the document itself, they are not so bold. The Constitution and the rights that it grants the citizen lies in each one of us. Those that wish it harm attack it where it exists, in the individual. And, like the lioness that stalks the herd of Gazelles, they single out the weak among us. They single out the poor, the despised, the disrespected. Through these, our neighbors, they walk over their constitutional rights and we excuse it for some belief that it serves a societal good. Like "Cleaning up the Streets" or being "Tough on Crime". However, the opposite is true. The exploitation of the weak will serve as precedent for the rest.

When those that "Love victory more than Justice" come for you, what will be the state of our rights then?