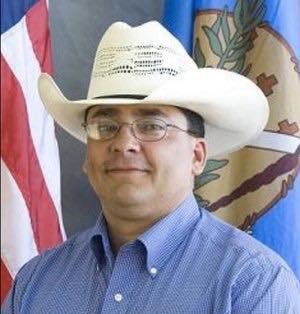 15 Feb

THE SHERIFF WANTS HIS CUT: A story of Corruption and Conspiracy in Eufalua Oklahoma

THE SHERIFF WANTS HIS CUT: A story of Corruption and Conspiracy in Eufalua Oklahoma

Lately there has been a great deal of debate in Oklahoma regarding Civil Asset Forfeiture laws and currently the are some reform measures being debated in our legislature. Proponents of these reforms believe that law enforcement officers are using current law to seize the property of individuals unfairly. A person's property can be seized without even being convicted of a crime under current Oklahoma law. Opponents of these measures, generally law enforcement agencies, claim that they are a tool in fighting the war on drugs and providing necessary funding for their underfunded departments.

The following is a true story. I know how true it is because I was there. In 2007 I moved to Southeastern Oklahoma and began working in Eufaula, Oklahoma. I was a contracted indigent defense attorney for McIntosh County. I was there at the beginning, and I was there at the end. What happened in McIntosh County should make anyone that supports our current laws regarding civil asset forfeiture to pause, ultimately the lesson here is that money can and usually does corrupt.

"GR$$N" INTERCHANGE IN GREEN COUNTRY

McIntosh County lies at the southern edge of Oklahoma's "Green Country". This geographical area was designated "Green Country" in the 1960s by the Oklahoma Department of Tourism and Recreation as one of six travel destination regions within the state. McIntosh County is most well known for Lake Eufaula, and its surrounding state parks, but to law enforcement it has a special significance. At the heart of McIntosh county lies the intersection of Interstate 40 (I-40) and U.S. Route 69.

Every year news stories can be found detailing large scale drug busts and seizures made within spitting distance of this interchange. It's the large-scale busts that make all the headlines, but the small-scale busts make big business for law enforcement in the surrounding area. And such was the case for newly elected Sheriff Terry Jones, and his Undersheriff Mykol Brookshire in 2007 through 2009.

I WANT MY $7,000 BACK

On November 5, 2007, Undersheriff Mykol Brookshire stopped Marco Antonio Delgado-Hernandez while he was traveling on I-40. During the course of the stop Brookshire discovered $7,000 (dollars) in U.S. currency. Brookshire concluded his search and did not find any evidence of any illegal substance or contraband, however he did seize the cash because he believed it to be the product of a violation of the Controlled Dangerous Substance Act. His seizure was perfectly legal under then and current Oklahoma statutes. Delgado-Hernadez was released and allowed to leave, just without his money.

The following day, November 6, Assistant District Attorney Scott Biggs declined to file a forfeiture for the money, and informed both Brookshire and Sheriff Terry Jones that the money was to be returned. Believing that matter was concluded, Biggs trusted that the officers would contact Delgado-Hernandez.

No one called Delgado-Hernandez. He was not a resident of Oklahoma and had no known ties to the state. His only contact in the state was the sheriff's office that had taken his money. He called and would be redirected or simply ignored. In the meantime the I-40 and U.S. 69 corridor continued to pay off. More motorists were stopped and money was seized.
In 2008 Delgado-Hernandez appeared in person and spoke with Jones and Brookshire and demanded his money be returned. He also involved ADA Scott Biggs in the matter. Sheriff Jones told Mr. Delgado-Hernandez that it would take several weeks to get his money together. You know, paperwork and things like that, right?

When Biggs was notified of what Jones had told Mr. Delgado-Hernandez, he insisted that the money be returned. After several hours of delay the money was eventually returned that day. It was later discovered during the course of an FBI investigation that Sheriff Jones made a total of 19 phone calls to Jimmy Corley (another deputy) and Undersheriff Mykol Brookshire.

I WAS THERE

During this time I was a criminal defense attorney working at a law office in Eufaula, and contracted by the Oklahoma Indigent Defense System (OIDS). OIDS is responsible for providing attorneys to defendants that can show that they do not have the resources to hire their own. To say I handled a lot of drug cases would be an understatement, and McIntosh county seemed to have a lot of drug arrests for a relatively small county.

It was also not uncommon to hear from my defendants stories about interaction with law enforcement that led to taking of their property, or being arrested for substances that were not necessarily their drug of choice. I could not possibly count the number of times I heard, "Mr. Wagner, the weed is mine, I admit that. But I didn't have no meth. I don't do that meth." This repeating chorus, coupled with the fact that many of these people would claim they had some money (often times less than $500 to $100) on them when they were arrested, never to be seen again, led me to visit with ADA Biggs myself.

I recall one particular incident in the spring of 2009. I was appointed to represent a man that was charged with a misdemeanor. He was found in his vehicle, in the early morning hours, near Tiger Mountain Road in McIntosh County. The officers alleged that he was in the midst of an act more suited for the privacy of one's home. The man later told me that he had just come from the Golden Pony Casino, where he had won a substantial amount of cash, more than $4,000.00. When I informed him that the money did not appear in records or property accounting surrounding his arrest, he insisted that he did have that money.

By this time I had heard this kind of story quite a few times. The amounts were not always same, but the rest of the story always seemed to be. I approached Scott Biggs and he appeared very interested in what my client had to say. He asked me not to say anything to law enforcement and asked if we could arrange for my client to meet with him. I made the arrangements and to my knowledge the meeting went forward.

I did not think anymore of it until the morning of May 22, 2009.

THE STING

Agent John W. Fitzer of the Federal Bureau of Investigation (FBI) devised a plan to determine if Sheriff Jones was using his position to illegally seize and take cash off of unsuspecting motorists in McIntosh County. On the morning of May 21, 2009, Fitzer and other agents placed $30,000.00 of bills of various denominations, wrapped in $5,000.00 bundles, in the spare tire well of a vehicle. The serial numbers of the bills had been recorded, and the vehicle was being driven by and undercover FBI employee.

The undercover employee was instructed that, if stopped by law enforcement, he was to provide vague and misleading information, and agree to a search of the vehicle if requested. The trap was set, the decoy was deployed, and it didn't take long to catch their prey.

Approximately one hour later the decoy vehicle was pulled over on Highway 69 just south of I-40, by McIntosh County Deputy Tonya French. After Deputy French stopped the vehicle she contacted Sheriff Terry Jones. Jones then directed Undersheriff Brookshire to go to the scene. Both men eventually arrived at the scene, unaware that they were under surveillance from a distance.

While Jones interacted with the driver, Brookshire began to look through the vehicle. Brookshire was observed by surveillance teams as he removed five bundles of cash from the vehicle and put them on the dashboard of his patrol car. Brookshire then approached Jones and the undercover employee, and in the presence of the undercover employee, he told Jones that he (Brookshire) would complete the "release of currency" so that they could present it to the driver. The driver was then placed in Sheriff Jones' patrol vehicle. About this time deputies Mike and Rick Brookshire (both relatives of Mykol Brookshire) arrived on scene. The undercover employee was taken to the McIntosh County Sheriff's office in Terry Jones' vehicle, while the sting car was driven by Mike Brookshire.

When Jones arrived back at the Sheriff's Office he contacted DEA and advised that he had intercepted five bundles of currency, totaling $25,000.00. He asked both the DEA and Immigration and Customs Enforcement to run checks on the driver. Those records checks all came back negative.

Sheriff Jones next spoke with the driver and told him to sign the "release of currency" form or he would go to jail. The undercover employee hesitated and Jones told him several times that if he didn't sign it he would go to jail. At one point Jones began to act as if he was going to jail the driver, and the driver relented and signed the release, stating he did not want to go to jail.

He was then released from custody.

The FBI contacted the District Attorney's office, which confirmed that they had received notice of a seizure in the amount of $25,000.00 not the $30,000.00 that agents had put in the vehicle.

THE ARREST AND CONCLUSION

On May 22, 2009 agents contacted both Terry Jones and Mykol Brookshire and conducted a search of their residences. Agents discovered $2,490.00 of the marked cash in the home of Sheriff Terry Jones, and $2,510.00 of the marked cash in the home of Mykol Brookshire. Both men had secreted the money away in hiding spaces within the home. Both men were questioned and subsequently confessed to conspiring to take money from motorists over the course of the previous two years.

Jones and Brookshire were charged in state and federal court. They entered guilty pleas and were sentenced in each. No other deputies or employees of the McIntosh County Sheriff's Department were charged with a crime as result of this investigation.

I remember the morning of May 22, 2009 very well. My office was directly across the street from the courthouse, and then the location of the Sheriff's Department. I first noticed the large amount of state police vehicles and unmarked vehicles in the courthouse parking lot. Before the Sheriff's Department moved to its current location it was located on the first floor of the courthouse, and that morning I recall going into the courthouse and seeing unfamiliar law enforcement officers carrying boxes of documents from the office and into vehicles outside. Word travels quickly in a small town and it wasn't long before I was apprised of the situation. I recall not being that shocked at the revelation.

This should be a glaring example of why reform is so needed in our state. The fact of the matter is most seizures are small in amount and the property owners are from out of state. The cost of defending a seizure generally always exceeds the amount that was taken, and how do we know that Terry Jones and Mykol Brookshire are isolated incidents. Even in this case they didn't take the entire $30,000.00, but just a taste.