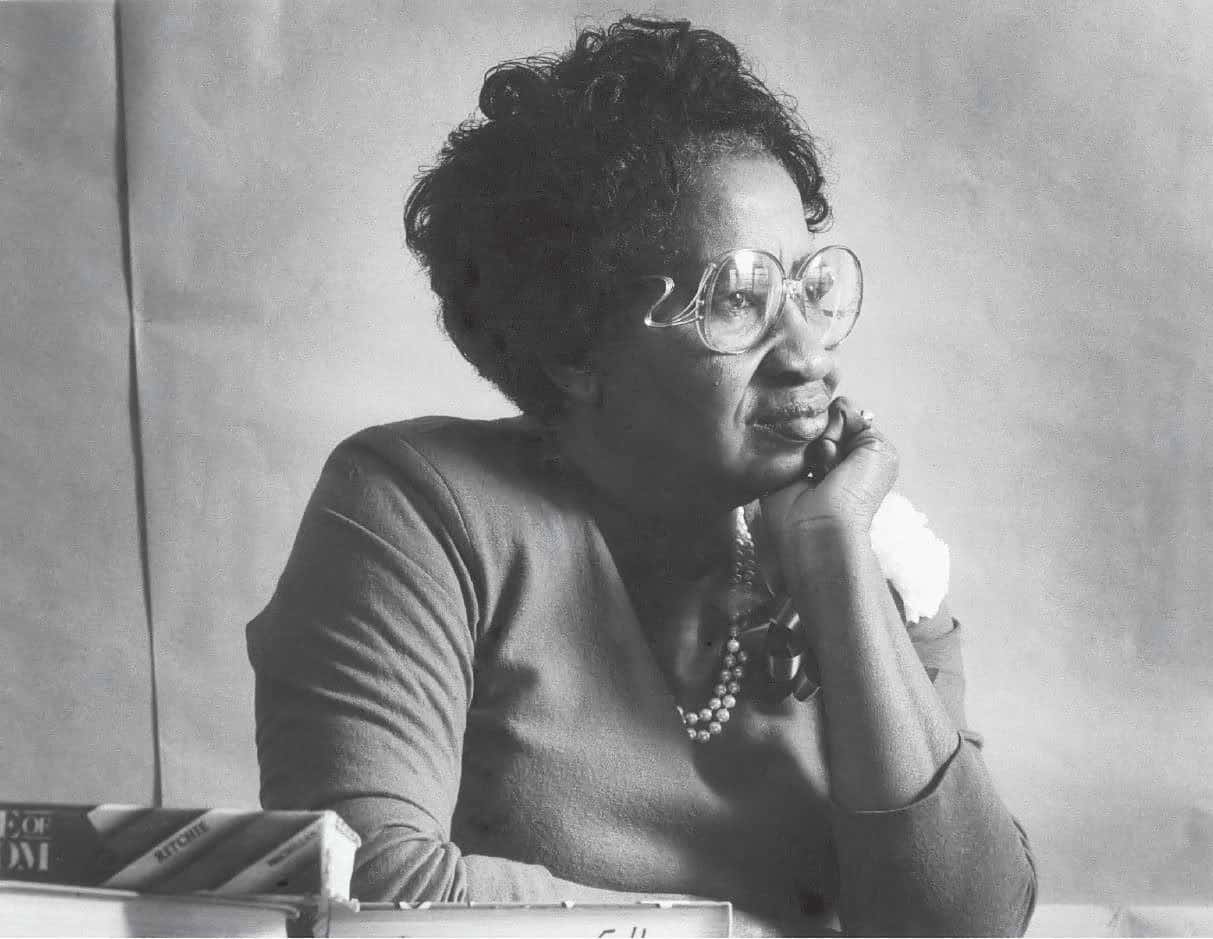 02 Nov

OKLAHOMA JIM CROW, AND THE TEACHER:

OKLAHOMA JIM CROW, AND THE TEACHER:
Changing Law and Minds Over Lunch

Oklahoma isn't a Southern State in the traditional sense. It was nearly four decades after the Civil War had ended in 1865, when Oklahoma gained statehood in 1907. Blacks enjoyed many freedoms in the Indian Territory that did not exist in neighboring states, such as Arkansas, Missouri, and Texas, due to Jim Crow laws that were adopted in those states. However, a major issue for the delegates at the Oklahoma Constitutional Convention in Guthrie, was whether or not to adopt those "Separate but Equal" concepts and codify them.

The support for such laws was overwhelming among the delegates, a large percentage of whom had come to the territory from southern states. An Editorial from The Daily Oklahoman at the time gives a glimpse into how the so-called educated white population viewed their black neighbors. Here are some excerpts:

"It was never intended by the Almighty that the races should be placed upon social equality."

"For the negro is an infant, figuratively, in intellect."

"Tell him that when God ordained his skin should be black it is intended as sign to him that he and his kind should remain apart from the white man in so far as social position is concerned."

"In the larger cities, manual training schools are being established for the benefit of the negroes. There the pupils are taught how to till the soil; how to cook; how to mend; how to make beds and in short, how to do all things for which they are well fitted."

"Give the negro a chance, by teaching him that he is a negro. He is not as intelligent as a white man. He will never be as intelligent as a white man and why not let him understand as much NOW." (All the above were taken from the editorial article entitled "Give Justice To Both Races: Negro Must Know His Place-Should Have Equal Privileges But Entirely Separate, The Daily Oklahoman, Sept. 13, 1907)

The editorial makes the "compassion" argument for Jim Crow laws to be adopted in the Oklahoma Constitution. The article was in fact not terribly necessary in order to persuade the drafters. When the lawmakers convened in Guthrie they made segregation their first order of business. Senate Bill 1 passed through with overwhelming bipartisan support. The law required separate facilities for blacks in public transportation, public education and other public places and situations. In response riots erupted in Taft and other black communities.

The riots resulted in little more than retaliation, as is usually the case violence tends to only result in more violence. Some leaders in the black community emerged, but their voices didn't seem to carry across the State, and Oklahoma settled into itself. In many ways the state was a great experiment and represented the future of America more than the past. However, when it came to equality, there was little to be proud of, Jim Crow was alive and well, and it would take a polite, mild-mannered teacher to show Oklahoma a different way.

THE TEACHER

Clara Shepard Luper was born May, 3, 1923. She was born in rural Okfuskee County. Her father was a laborer, and her mother a laundress. She was raised in Hoffman, Oklahoma, and went to school in the all-black town of Grayson. She attended Langston University, where she received her B.A. in mathematics, and she became the first African American in the graduate history program at the University of Oklahoma. She received an M.A. in History Education from OU in 1951.

By 1956 Clara Luper was a history teacher at Dunjee High School near Oklahoma City. In 1954 the United States Supreme Court had ruled that separate facilities were inherently unequal in the ground breaking Brown v. Board of Education decision. Luper was deeply influenced by the work of Martin Luther King and his peaceful protests in Alabama. She was especially influenced by the Montgomery Bus Boycott, and out of admiration she composed a play based upon the boycott entitled "Brother President" for Negro History Week.

She had the students perform the play, and it gained some attention locally. Luper was the advisor for the Oklahoma City NAACP Youth Council, and her play soon caught the attention of the National Director of the NAACP Youth Council, Henry Wright. Wright invited Clara and her students to New York to perform the play.

The trip to New York would be life changing for the high school students, but it would have an impact on the entire State of Oklahoma as well. The students were of course awed by the skyscrapers, people, and everything else a place like New York would have that made it so different and exciting to a group of kids from Oklahoma. But it wasn't the skyscrapers, or Broadway, or any of those other uniquely New York things that so grabbed the attention of the students, it was a simple lunch.

While in the City the kids went into a lunch counter to eat and noticed something incredible. As they took their seats at the counter they looked to their left and to their right and noticed that they were sitting at the counter with other people than themselves; white people. The students were surely told by Ms. Luper that New York would be different, and she had surely explained to them the history of Jim Crow laws. However, the most compelling evidence is that which you see with your own eyes, and this must have been the case for the students.

The kids told their teacher that they wanted to live change rather than just act it out in a play. They wanted to go home to Oklahoma and sit at a lunch counter with white people just like they did when they were in New York.

Upon their return from New York, Clara Luper and the Oklahoma City NAACP Youth Council contacted local lunch counter owners in an effort to begin negotiations to end their discriminatory practices. Their efforts were a failure. After fourteen months of letters and visits to these owners, respectfully requesting that they consider ending the segregation, Luper and her students were met with silence. Their attempts at peaceful negotiations having failed, only one option remained, peaceful defiance.

On August 18, 1958, Clara Luper and fifteen children, including Clara's ten-year-old daughter, walked into Katz Drug Store in Oklahoma City, sat at the counter, and ordered Cokes. The manager yelled at them to leave the place, but the children didn't move and repeated their order. The press and the police arrived. A white customer yelled, "Nigger, go home, who do they think they are?" These children and their mentor stayed, never acknowledging the insults, just requesting their Cokes. At closing, having never been served, they respectfully left.

They returned the next day and were refused service again. The children and Clara again sat there at the counter the entire day. Again they were insulted, treated less than human, but still they remained, and at closing they left, conducting themselves respectfully throughout the day.

On the third day, August 21st, shortly after 3:30 P.M. the children were served. Katz was a drug store chain, and the corporate office had made the decision to serve Luper and the children as well as anyone else at all of the stores located not only in Oklahoma, but Kansas, Missouri and Iowa as well.

The students and Ms. Luper moved from lunch counter to lunch counter. From 1958 to 1961 Clara Luper and her students diligently performed their peaceful protest. Different media outlets, and even celebrities joined the effort to desegregate the lunch counters in Oklahoma City. What seemed like such a small gesture became a spark to ignite the debate over desegregation in Oklahoma, and spotlighted the ridiculousness of segregation, forcing blacks to eat outside while whites ate their lunch inside.

Lunch counters across the state desegregated, and other bastions of Jim Crow began to fall. Luper's actions led to more action, marches and lawsuits. However, it wouldn't be until the Federal Civil Rights Act of 1964, before many institutions were finally integrated. And still Oklahoma's miscegenation (interracial marriage) statutes would stay in effect until 1967, when it was declared unconstitutional by the Oklahoma Supreme Court in Dick v. Reaves.

Clara Luper became recognized as a key figure in the Civil Rights Movement. She would take on more causes including the Oklahoma City Sanitation Workers Strike and even unsuccessfully running for the United States Senate for Oklahoma. She was inducted into the Oklahoma Hall of Fame, had a corridor named after her, and was the recipient of numerous awards and recognitions. But perhaps most importantly, she taught American history for 41 years retiring from John Marshall High School in 1989. She passed away on June 8, 2011 at the age of 88.

COMMENTARY
The life of Clara Luper is one in need of admiration. She wrote a book entitled "Behold The Walls" which gives a first-hand account the Civil Rights Movement in 1960s Oklahoma City, and it would be a good source for further study. I think her life illustrates a few different things, and I will reflect on three of those briefly.

First, Clara Luper exudes the importance of our teachers. Ms. Luper was hailed as many things, but she always described herself as a teacher first and foremost. She is an incredible example of how a teacher can have a positive impact on children's lives. Her students looked to her for guidance, and when they did she responded with leadership.

Second, Clara Luper believed in change through peace. It's hard to imagine that there has ever been a time in our history when any change came through peaceful and respectful protest. The current political climate seems to be filled with snarling, slobbering hate for opposing views or deeply held opposing beliefs. But there really were people like Clara Luper and Martin Luther King that held out a hand to those that hated everything they stood for.

Finally, Clara Luper embodied courage. How much fear did she have when she walked into Katz? She wasn't surrounded by body guards. She was surrounded by children. Children she surely felt responsible for. At some point it had to cross her mind that she shouldn't do this, because God forbid if something happens to one of these children. But instead her courage inspired her students and together they changed the hearts and minds of so many.

Laws aren't always good. None of the three branches of our government are perfect, but when its principles are properly put into practice the genius of the American system shines through. Sometimes it takes an individual to shine a light where the system has failed. Clara Luper was one of those individuals.