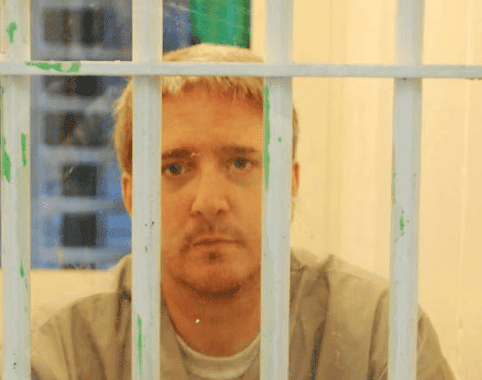 06 Oct

COWBOY BOB AND BLACK MAGIC:

COWBOY BOB AND BLACK MAGIC:

The Story of the Dynamic Death Squad Duo

(PART II OF II)

CURTIS EDWARD McCARTY

On December 10, 1982, 18 year-old Pamela Kaye Willis was found murdered in an Oklahoma City home. The daughter of an Oklahoma City police officer, was found nude, stabbed, and strangled to death. Police collected hairs and fluids found at the scene and began creating a list of possible suspects.

Curtis McCarty was an acquaintance of Willis and as a result was questioned. He submitted hair so that it could be compared with that found at the crime scene. Hairs collected from McCarty were not a match. Police interviewed McCarty several times over the next few years, but it wasn't until 1985 when he was arrested and charged with murdering Willis.

By 1985, Chemist Joyce Gilchrist had reexamined her the hair analysis and changed her notes and reversed her findings. She was now sure that the hairs found at the scene were a match for McCarty. The notes and reversed findings were not discovered by defense counsel until 2000, when Gilchrist was under investigation for fraud in other cases.

THE TRIALS

McCarty would go to trial in 1986. Two months prior to trial, the defense requested discovery of all scientific reports as well as access to hair, fiber, and serological samples for an independent evaluation. John Wilson, a Kansas City Police Crime Lab examiner, analyzed the evidence after being hired as a defense consultant. Wilson did not receive samples from Gilchrist until March 17, 1986, the first day of McCarty's trial.

Gilchrist testified that hairs found at the scene placed McCarty there. She also testified that Wilson could not have conducted a competent examination in the length of time he had the hair slides, essentially using her own tardiness to turn over the evidence, against the defense. Further, Gilchrist testified that based upon her examination, McCarty was PRESENT at the time of the crime, yet there is not possible scientific basis for this statement.

Then, during closing argument, District Attorney Bob Macy spoke about facts that were not even in the evidence presented to the jury, stated his own personal views about McCarty's guilt (which is misconduct and a basis for a mistrial), attacked the credibility of the defense attorneys, and requested sympathy for the victims while urging the jury for the death penalty. In short, Cowboy Bob acted in a wholly unprofessional manner, and committed prosecutorial misconduct.

So egregious were the actions of both Cowboy Bob and Black Magic, that the Oklahoma Court of Criminal Appeals reversed McCarty's conviction. In their opinion the Court found that the record of the proceedings was "replete with error".

McCarty was tried again in 1989, and again Gilchrist testified under oath that the hairs matched McCarty and placed him at the scene. Unbelievably, McCarty was convicted again and sent back to death row. McCarty would appeal.

However, this time the court upheld his conviction, but ordered a new sentencing hearing due to a jury instruction issue. A new jury was impanelled and heard four days of testimony in 1996. Cowboy Bob asked the jury to sentence McCarty to death and they obliged handing McCarty a death sentence for the third time.

By this point, Curtis McCarty had spent a decade of his life fighting to preserve it, hoping that his innocence would be recognized. He returned to the death house in McAlester, broken, and damned to fate. As he languished in a nine by nine cell, isolated, and preparing to die for something that he did not do, he began to lose faith that he would ever be free again.

According to McCarty, once he arrived on Death Row, he realized all he knew about the death penalty and how it is applied and how inmates are treated was wrong. Many of the men with him on Death Row were grossly incompetent, had been convicted as children, had little education and there was a pronounced racial disparity.

"It was brutal and savage," he said.

LAST HOPE

As his appeals process drew to an end, he began to accept that he would die in prison. Then one day, a newspaper clipping from his mother arrived in the mail. It said Gilchrist was the subject of an FBI investigation involving tampering with evidence in several cases, including one of McCarty's neighbors on Death Row.

In fact what had occurred in 2000 was that Gilchrist was under investigation for allegedly reporting false forensic results in other cases. This came to light when DNA began to show that persons she claimed had committed a crime based upon scientific evidence, showed that they had not. That same year, she was asked to re-examine the hair evidence in McCarty's case. Gilchrist advised the appellate court that the hair evidence would be suitable for DNA testing. However, when defense attorneys asked her to produce the evidence, she said it had been lost or destroyed. These hairs have never been found. McCarty remained on Death Row.

By 2002 defense attorneys Vicki Wernke and John Echols, with the assistance of the Innocence Project were able to secure DNA testing for the sperm that was on the victim's body. It did not match McCarty.

On May 11, 2007, Curtis McCarty appeared before District Judge Twyla Mason Gray. In court Judge Gray said, "Frankly all of the evidence that Joyce Gilchrist collected, if she inventoried it, if she stored it, if she analyzed it, I believe that it is so questionable that it is difficult to determine if it has any evidentiary value."

With that Curtis McCarty was released from custody. McCarty had been in jail or prison for 22 years, 19 of which he spent on Death Row.

What did Cowboy Bob think? Macy still believed that he McCarty was involved in some way.

Barry Scheck, Co-Director of the Innocence Project, said the following:

"This is by far one of the worst cases of law enforcement misconduct in the history of the American criminal justice system. Bob Macy has said that executing an innocent person is a risk worth taking – and he came very close to doing just that with Curtis McCarty."

(YES, COWBOY BOB REALLY HAS SAID THAT EXECUTING AN INNOCENT PERSON IS A SACRIFICE WORTH MAKING IN ORDER TO KEEP THE DEATH PENALTY IN THE INITED STATES.)

McCarty now speaks out against the death penalty, he suffers from post-traumatic stress disorder.

EPILOGUE

Both Cowboy Bob and Black Magic are now deceased. However, their reign of terror still lingers. We do not know, or have any idea as to the number of lives that were destroyed by their misconduct and falsified evidence. In his 21 years as District Attorney for Oklahoma County, Bob Macy sent 73 people to Death Row, more than any other prosecutor in the nation. Gilchrist testified in over 3000 trials.

One man that Cowboy Bob and his Dynamic Death Squad prosecuted was a man by the name Richard Glossip. Glossip is currently on Death Row and is set to die this month. Many have called for his execution to be halted. He was sent to death row for allegedly ordering the murder of an Oklahoma City man. The only evidence against him was the actual murderer who escaped execution by testifying against Glossip. Glossip is a lingering reminder of the wretched administration headed by Macy which included Joyce Gilchrist. How can we not doubt any conviction that was obtained during this black period in Oklahoma Criminal Justice history?

Governor Mary Fallin has stated that she has no intentions to stop Glossip's execution and has even claimed she does not have the power to grant clemency. As Governor she does have that power. I'm a little concerned that she might not know she actually has that power. I fear that even though the Dynamic Death Squad Duo of Cowboy Bob and Black Magic have departed this world, we are left with the remnants of the illegitimacy which they wrought on our system. Shouldn't we stop the execution of Glossip if for no other reason, than to bring an end to the terror? Or, are we a state that embodies the attitude that Ray Elliot so eloquently displayed when he spoke with Barry Scheck about the innocent Robert Miller. "Don't worry about it, Barry. We're gonna needle your client."

Remember in the story of Curtis McCarty I mention Kevin Wilson? Wilson was a forensic chemist with the Kansas City Police Department. He sounded the alarm bells about Joyce Gilchrist well before 2000. But when he tried to testify in the McCarty case, his employer was contacted by the Oklahoma County District Attorney's office, and it was he, not Gilchrist that was reprimanded. Gilchrist did not have one single reprimand or negative job review in her personnel file at the time she came under scrutiny in 1999.

How did her career last as long as it did? Kevin Wilson said, "She couldn't have gotten away with this if she weren't supported by prosecutors, ignored by judges and police who did nothing." Wilson first filed a complaint about Gilchrist's work in 1986.

In an article in the Oklahoma Gazette, in 2011, Cowboy Bob reflected on his career:

"I ran the best prosecuting office in the country," Macy said. "I was President of the national DA. None had a better staff than the prosecutors I had: Ray Elliot, Don Deason, Brad Miller, Fern Smith. They are great trial lawyers. When a tough case would come in, it wouldn't matter who I assigned it to."

Elliot and Deason became Oklahoma County district judges.

"You go to the U.S. attorney's office, and half of the staff were trained by me. Judges – I would guess at least thirty percent of the district judges in Oklahoma County were trained by my office," Macy said. "(U.S. District Chief Judge) Vicki Miles-LaGrange – I recruited and hired her. (Oklahoma Supreme Court Justice) Tom Colbert – I recruited him. The thing I hope and know I instilled is absolute integrity and respect for the law."

In June of 2013, the Oklahoma State Supreme Court suspended the law license of Brad Miller. Miller was suspended for 180 days for what the justices stated was "reprehensible conduct". Two justices voted to disbar him. One wrote, "The actions of the respondent take us into the dark, unseen, ugly, shocking nightmare vision of a prosecutor who loves victory more than he loves justice." But writing for the majority, Justice Yvonne Kauger found that Miller deserved some leniency, because he was just following policies set by his boss, Robert Macy. "Instances of prosecutorial misconducts from previous decades, such as withholding evidence, often were met with nothing more than a reprimand or a short suspension," Kauger wrote.

Those innocents that, prosecuted by Macy and have been exonerated, would disagree with Cowboy Bob's hope, rather knowledge that he instilled integrity and respect for the law. I sincerely hope that when we add Richard Glossip's name to that list it's not posthumously.

Please contact Governor Mary Fallin (405) 521-2342, and ask her to spare Richard Glossip's life.