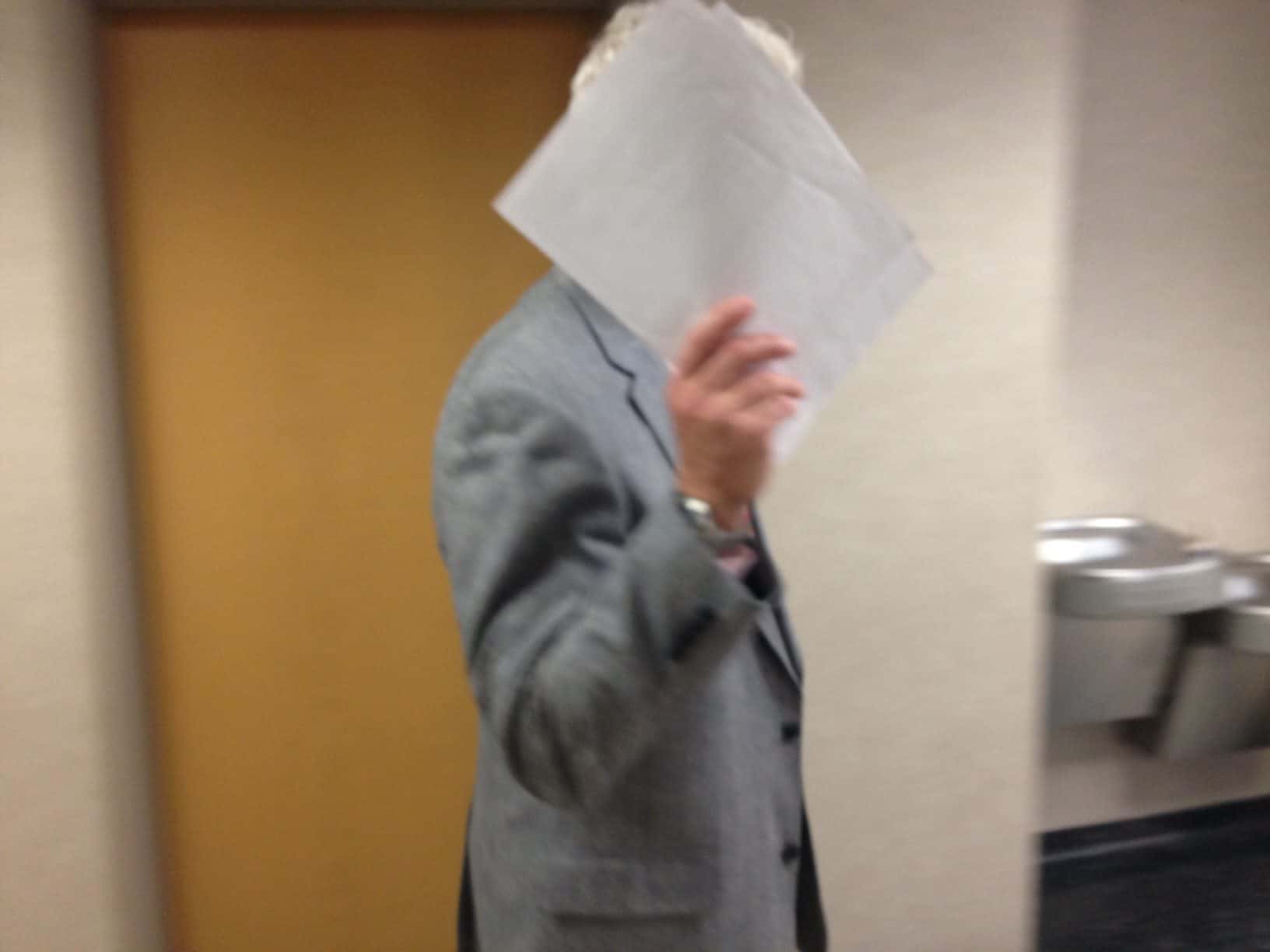 28 Apr

Common Sense Is What Again?

COMMON SENSE IS WHAT AGAIN?
The Story of the Trial Cody Franklin
The Saga of The Friendly Market

On the morning of the first day of a jury trial, you can't help but have knots in your stomach. I started day one of the Cody Franklin trial by leaving McAlester about 6:00 A.M. For the most part McAlester is still very much asleep at six. Being that it was the dead of winter, I exited my house to be greeted by the pitch black, and a cool breeze. I jumped in my truck and headed toward Highway 9 via Highway270. I tried to listen to a book , but after about thirty minutes I shut it off, and drove in silence.

I wasn't doing anything today. My law partner Blake Lynch and I had mapped out how we were going to proceed over the next three days, and today it would be all him. Today was Jury Pickin' day, or as the more Esquire among us would say, Voir Dire. We were fairly certain that it would take most of if not the entire day to do Voir Dire, and even if we did get to opening statements, that was going to be Blake's as well. I should have been relaxed and at ease, but I wasn't, I was primed and ready to fight and it didn't matter to me if my part was not scheduled until tomorrow, in a couple of hours I would be in the well of a courtroom and that's where I fight. My thoughts were fast and furious, like retracing the steps of a recipe, over and over committing it to memory all in an effort to calm my stomach (where my nerves were really starting to boil).

As I made it past Holdenville and merged onto Highway 9, almost as if on cue my phone began to ring. I answered and it was Blake. We began to discuss how we would approach the day, something we had previously covered quite a few times. Blake spoke, even more than his usual custom, in rapid elongated sentences stuffed with complex thought. We spoke for the next thirty minutes or so, never breaking any new ground, but instead using each other to likely repeat everything we had been saying to ourselves in the cab of our vehicles beforehand.

We arrived near in time to each other in Norman, unloaded our box containing files, research, correspondence, and all things Friendly Market, at the office of a mentor and good friend, David Smith. We gathered only what we would need for the day, greeted our client and his supporters and headed for Judge Tupper's courtroom on the 4th floor of the Cleveland County Courthouse.

OUR CLIENT, CODY

Cody Franklin is genuinely one of the nicest people I have ever known. Although it ruffles him a little when I say it, Cody is a hipster. A skinny guy of small stature in his early twenties, he's typically wearing a vest or wool sweater that shows off his deep seeded hipsterness. He's incredibly smart, witty, and writes in very tiny print that would frighten anyone with its perfectness.

Cody was also an employee of The Friendly Market, now closed. It was at The Friendly Market that Cody would sell glass pipes and other smoking accessories to those who chose to patronize it. After The Friendly Market was raided by city, state, and federal agents in November of 2015, it was Cody that The Norman Transcript photographed restocking the shelves of glass pipes similar to those taken by law enforcement in the raid. When charges were first handed down against the store's owner, Robert Cox, and Manger/Norman City Councilman, Stephen Tyler Holman, Cody was not charged. It was only after Cox and Holman made it clear that they were going to fight the forfeiture of the store's cash and inventory that Cody Franklin was charged with Possession of Drug Paraphernalia (the glass pipes sold in the store).

Cody could have taken a deferred sentence, a slap on the wrist that would have not even resulted in a conviction. Cody, convinced he had done nothing wrong, chose to take his chances with a jury.

The question the jury would have to decide was simple. Were glass pipes, by themselves and without residue or in proximity to drugs, paraphernalia? According to our interpretation of the law and the interpretation of every other District Attorney's office in the State of Oklahoma, the answer was no. However, Cleveland County District Attorney Greg Mashburn and his Assistant District Attorney assigned to the case, John Pevehouse, believed differently.

The previous fall we had tested these mutually exclusive theories in the trial of another clerk, Max Walters. After three days of trial and several hours of deliberation, the jury was unable to reach a unanimous verdict. Our clients had shown that they had no intention of admitting guilt for something they did not feel was unlawful, and the district attorney's office showed that they had no qualms spending untold amounts of taxpayer resources to prove their own point. All that brought us to today, day one in the case of The State of Oklahoma v. Cody Franklin.

DAY ONE

The trial would start with some fireworks before the potential jurors entered the courtroom. In the prior trial, Blake had taken out a water pipe from a black plastic bag and shown it to the jury. The water pipe was supplied by our good friends at the Funky Munky in McAlester and the point was to ask jurors what they felt when they saw the pipe. The reaction in that first trial was really telling, each and every juror agreed that by just holding that pipe, Blake or anyone else would not be doing something they perceived as criminal.

Mr. Pevehouse was incensed to say the least when Blake did that in the Walters trial and during a break told the court that his office was considering pressing charges aginst us. He made it very clear that if we showed the jury the pipe again he would have us both arrested and charged with possessing paraphernalia right there in the courtroom. Despite his threat, we decided that the point we were making with the glass pipe was too important, but we never do the same thing twice, and came up with a different plan. We took an ornate wine glass, wrapped it in bubble packaging and placed it in a black bag. When Mr. Pevehouse noticed the bag, he insisted that the court order us to reveal the contents.

Blake insisted that the bag did not contain any illegal object, and would only offer that it was an ornate glass object, it was purchased legally in the State of Oklahoma. The prosecutor continued to demand the court to compel us to open the bag, Judge Tupper decided that he would not do that. Pevehouse claimed that if a pipe was pulled from the bag, he would instruct the officers present to take us in to custody. Judge Tupper informed the prosecutor that he could not stop him from charging us with a crime, but that no one would be arrested in his courtroom, in the presence of the jury. And with that, Judge Tupper ordered that the potential jurors be led into the courtroom.

When the thirty-eight potential jurors finally squeezed in to the it was after nine o'clock. The first part of jury selection was by Judge Tupper. Over the course of the next couple of hours or so the judge seated and questioned jurors for basic information and to determine biases. When the judge concluded his exhaustive questioning, he broke everyone for lunch.

I spent my lunch break checking in at home and the office. I knew that at some point that day my father would be arriving in town with my cousin. The two men, similar in age, were retired and had chosen to take a trip from Missouri to observe a jury trial. When we walked back into the courthouse one the deputies standing guard at the metal detectors told us that my dad had arrived. My dad had been wanting to sit in on a trial of ours for quite some time, and I was happy to have him come be a part of this. We all greeted each other in the courtroom and took our seats to await the prosecution's Voir Dire.

And it started. Mr. Pevehouse approached the jury and explained that this was the most boring and painful part of the jury trial. He told the jury about circumstantial evidence and told stories about his children. He questioned them at points, but mostly just to cover the same questions the court had already asked. As the hands of the clock continued to spin, it was becoming obvious to Blake and myself what was happening. We had seen this show before.

In the previous trial, the prosecutor had taken his time with the jury and witnesses, leaving less than an hour for the defense to conduct any examination before the clock would strike 5:00 P.M. or noon. We refer to this as "pinning us against the clock". People don't like to be held past quitting time, or the designated lunch time, and by leaving the defense so little time, it is assumed that the jurors will stop paying attention or be annoyed by the party that is responsible for holding them there late. Despite how childish it sounds, it is an actual strategy of some attorneys.

Around 3:30 P.M., two and a half hours into his examination of the jurors, the judge stopped him for a fifteen-minute break. Blake and I agreed that he would approach the judge and make it clear that we knew what the prosecutor was doing and ask the judge to intervene. When Blake informed the court of our complaint, Mr. Pevehouse reacted with surprise at such an allegation, Judge Tupper asked Mr. Pevehouse to conclude his examination before four o'clock.

Even with little time, Blake was able to accomplish most of our goals in Voir Dire. He did remove the wine glass from the bag, and ask the jury if it was "paraphernalia"? Amid snickers the jurors claimed that it wasn't, and then explained to us how it could be and what circumstances would have to exist before it could be. The point was made, and the prosecutor could do nothing but look on as his face and cleanly shaved head turned a hue of bright red.

When it was all said, and done we had picked six jurors and two alternates. The defense team, consisting of myself and Blake, Cody, and my Dad and cousin retreated to McNellies Pub for a burger and a beer. Day two was going to provide more fireworks, and more than anything we were going to get to the heart of this case.

DAY TWO

The day started with opening statements. Ben Betts, delivered the opening statement for the state. It would be the only time he spoke in court, and in a few minutes, he laid out the state's case. He promised that the state would show that glass pipes were in fact paraphernalia and that Cody Franklin had possessed same. It was a concise and to the point statement, and particularly well done.

Next, Blake rose and delivered the opening for the defense. Over the course of the next thirty minutes or so, Blake laid out our story. He told the jury who Cody was, and revealed that he had in fact worked in The Friendly Market, but had never broken the law. Cody was just a store clerk caught up in what the jury would find was the agenda of an innovative detective, some local politics, and civil asset forfeiture. The prosecutors objected seven times before Blake was finally able to finish.

We he concluded the state called its first witness, Officer Cook. Cook would testify that on one occasion he entered The Friendly Market, undercover, and purchased a glass pipe. He would testify that Cody Franklin was the clerk that completed the transaction, and that in his experience he had never seen such a pipe used for any other purpose than to smoke illegal substances. That testimony took Mr. Pevehouse two hours to extract.

When he finished his direct examination at ten minutes to 12, I was furious. Cook was my witness to cross-examine and I was angry that the prosecution had not only pinned us to the clock yet again, but that the court refused my request to break for lunch, and had allowed the officer to testify as a "lay expert", something that made no sense to me. I was able to convince the court to take a short recess so that I could argue its decision that the officer was now some kind of expert. When we had concluded our argument and the court reiterated its ruling, it was now past noon and the court conceded that we should stop for lunch.

When I left the courthouse, I was still fuming. I was ready to get back in there and exact my revenge for perceived misgivings against me by both the court and opposing counsel. As luck would have it, the court's ruling and the lunch break would be a saving grace for me. As I calmed and Blake and I consulted, what was going to be a lengthy and vengeful cross-examination dramatically changed. If Cook was going to be an expert, then I'll question him as such, and my examination would be surgical in its precision.

We returned after the break and Officer Cook took back his place on the stand. I questioned him on what made him an expert in the use of glass pipes, and how he had concluded that they could only be used for illegal purposes. He answered that his training and experience led him to his conclusion, and that pipes of this nature had only one use, and that was for smoking illegal drugs.

Over the lunch break, we had sent Robert Cox to a local market, located in Norman, called The Earth. The Earth sold all kinds of different herbs, all legal, and many of which are smoked. Armed with the sack of different herbs, I attacked the officer's credibility as an expert. He was not aware that any of the locally purchased herbs would regularly smoked, or that people did smoke herbs at all. I asked about what scholarly articles he had read, or classes he had taken which gave him the knowledge to reach his conclusion. He had no answer, and had to admit that he had never read any articles to help form his opinion. By the end of his cross, which lasted less than thirty minutes, he conceded that any knowledge he did have was limited and prejudiced by his occupation. Mission accomplished.

Next, the state called DEA Agent Van Gurp. Van Gurp had also went into The Friendly Market and purchased pipes, although it was not Cody, but another clerk that had assisted him. During his discussion with the other clerk, Cody, who was present, began to discuss the actions of law enforcement toward The Friendly Market. Cody told the undercover agent that what the shop was doing was perfectly legal, and that law enforcement was misinterpreting the law so that they could seize the assets and cash from the business under a practice called civil asset forfeiture.

Van Gurp's direct examination proceeded in the same manner as officer Cook's. Mr. Pevehouse went into unnecessary detail which caused the examination to drone on for over two hours.

Blake and I had previously decided that I would handle the cross examination of the state's witnesses and likely close. During a break, I told Blake that I thought we should change strategy and he should cross-examine the state's main witness, Detective Rick Newell. I put him on the spot, in previous planning sessions I had raised the idea and we decided that it would be me that cross-examined Detective Newell. Now completely on the spot and wrapped up in the moment Blake put aside his opinion and agreed.

I cross-examined Van Gurp in a similar way as Cook. I attacked his credibility, and added the obvious fact that Cody had been the one charged, rather than the clerk that he spoke to about the items he purchased. Wouldn't he have committed the same crime? Was Cody here because he possessed paraphernalia, or because he had some negative things to say about law enforcement? I finished my examination in about thirty minutes and the clock on the wall read 4:15.

Mr. Pevehouse asked for and was granted a fifteen-minute recess. When the jury left, he informed the court that he only had one witness remaining, but wanted to break for the day. Blake objected, he pointed out that the state had strategically extended their examinations to use time, or the lack of against the defense. Pevehouse argued that if Newell took the stand we might be there until eight that night. In a stunning decision (to us anyway) Judge Tupper took our argument to heart and decided the state would call Newell, but we would conduct his cross examination in the morning.

The state put on Newell's testimony, and he testified to his extensive investigation into The Friendly Market. He gave his, now expert, opinion that glass pipes could only be used for illegal purposes, and referenced his experience as a law enforcement officer, which spanned more than twenty-five years. At approximately 6:30 the court recessed for the day.

THE NIGHT BEFORE

After dinner and saying goodnight to our kids from the confines of our own hotel rooms, Blake and I met in the living area of my room to discuss how we would handle the next day. Our plan was to role play the cross-examination. Before we began, Blake questioned whether changing strategy during the trial was such a good idea. I argued that it was the right thing to do, because it felt right. Well who can argue with that?

I played the role of Detective Newell as Blake wound through his cross-examination. I purposefully answered evasively and with the intent of frustrating him, and frustrate him I did. He stopped a couple of times to argue, "He's not going to answer like that", or would just glower at me over his notes. When he was done, he had a look of absolute frustration. We went back and forth with our opinions, both stubbornly convinced the other was wrong. We argued to a point of exasperation, the hour was now late, we decided to just end the whole matter in disagreement. As Blake left the room, he turned back and said, "You sure you want me to do this, or do you just want to?"

I smiled and said, "No. I think you're going to be great."

"Yeah, right," he smirked and the door latched shut.

When we met the next morning at breakfast, we didn't really talk about it much. Blake said he made a few changes that morning, and he was happy with his plan. I told him I trusted him, and we left it at that. Instead we turned to focus on our breakfast guests, my dad, cousin, and Blake's brother Bryan, a law student at OU. Before long we were cracking jokes and reflecting on some of the funnier moment from the trial so far. Such as who turned a brighter shade of red, Mr. Pevehouse after Voir Dire, or me after the first witness?

It was day three, the final day of trial and before the day was over Cody Franklin, our client and our friend, could be convicted of a crime that we were convinced he was innocent of.

[Note to reader: Any dialog that appears in this article or quoted speech is taken from the official transcript of the trial, taken on February 3, 2017.]

DAY THREE

Blake's cross-examination was nothing short of brilliant. He drew out of Detective Newell that his investigation was different from how every other county in the state dealt with paraphernalia laws. He led Newell to disclose that he was the architect of not only this investigation, but this concept as well.

Blake: You've been described in the direct examination as an orchestrator, a general, and a conductor. Those are the adjectives or nouns, I guess, that have been used to describe your role in these investigations, because there's multiples of them now. Right?

Newell: That's fair.

Blake: So you're the one that's putting all of this together?

Newell: Yes.

Blake: And you're the one that even put the idea on how to do these things together?

Newell: Yeah.

Blake: How to do the investigation?

Newell: Yes.

Blake: You kind of innovated the investigations that you all have done on glass shops in Norman?

Newell: Yes.

Blake: And you – another thing you said yesterday that caught me is that you don't mind breaking new ground. Right?

Newell: I don't mind breaking new ground, no.

Blake: So as an innovator who doesn't mind breaking new ground, trying to interpret the law this way, that would be a convenient way to get some new arrests and shut down these glass shops, wouldn't it?

Blake pointed out the obvious role that forfeitures played in Detective Newell's innovative new way of interpreting paraphernalia statutes.

Blake: As a senior detective, familiar with the department that you work in, are you aware that between 2012 and 2015 the Norman Police Department and your department was funded in part by $1.2 million in forfeited money?

Newell: I don't know how to answer that. I'm not– I know money is taken on certain cases, but I– dollars amount and where it goes, sir, I don't have any idea.

Blake: So I can repeat what I think your answer is: you know that you benefit from the forfeited money, you just don't know how much it is?

Newell: I know money is seized during our investigations and other investigations. Where that goes, I have no idea.

Blake: Okay. You would agree that at least your department, and really all departments as the cities grow, expenditures increase for these departments?

Newell: I would assume.

Blake: And actually between 2012 and '15, the Norman PD, the expenditures increased 3 percent. Does that sound right to you?

Newell: I have no idea.

He attacked the Detective's credibility when it came to his expertise, and even knowledge as to glass pipes themselves. By the time, Blake had concluded his examination, the man commonly referred in the press as the "glass guru" had been effectively marginalized.

Blake: Now that you've had some new experiences, you got to see some new items, would you agree with me that there is – there are other things you can put in there [pipe]?

Newell: Sir, I've never said you can't put other things in there.

Blake: Is there any reason it would be unlawful to put nicotine wax in Item No. 20?

Newell: No.

Blake: Is there any reason it would be unlawful to put loose tobacco in Item No. 21?

Newell: No.

Blake: Is there any reason it would be unlawful to put Mullen in the Genius pipe, Item No.13?

Newell: No.

Blake: Or Skullcap in the dugout and box that you used?

Newell: No, sir.

During his direct examination, Detective Newell, with the assistance of Mr. Pevehouse, pointed out things that they said showed a "culture" that existed at The Friendly Market. Newell testified about a ball cap that was found in the store with what appeared to be marijuana leaves printed on it under the bill, an old shipment order for a soap on a rope product called "dope on a rope", a small window cling for a cleaning products company called "420 Science", and a Rolling Stone Magazine found near the bathroom opened to an article titled "Governor Cuomo's Pot Problem".

What was not offered by the government was the numerous signs posted around the store that informed patrons that the pipes for sale were intended for tobacco or legal use only. Numerous signs were located inside the glass display cases, on the wall, and posted on the door leading into the sale room, one of which bore a distinct logo with instructions that followed. That logo was of a certain law firm, the law firm of Wagner & Lynch. Although the officers had taken countless pictures, and the government moved to introduce many of them, they failed to offer any of the pictures of the glass case full of tobacco and rolling papers, or the tobacco license that was displayed in the room.

Blake did introduce these things and asked Detective Newell to identify them. When Blake asked him if his officers had completed an inventory of the tobacco case in the same fashion as they had the rest of the store, he replied that they hadn't. They weren't there for tobacco, they were there for paraphernalia. Why would The Friendly Market put up all these signs, go to the trouble of getting a tobacco license, seek the counsel of attorneys, and stock a full case of tobacco? Blake pressed the Detective.

Blake: Question is, that's all a lie; that's a ruse to try to trick people. Right?

Newell: I don't think it's trying to trick people. I think it's trying to relay an opinion of the drug paraphernalia and their intent, so that part of the statutes and part of the stuff that is in law is that intended use. So, they're trying to say that's not the intended use of these items.

Blake: So what they're trying to do is trick people into thinking their intent is for you to use it for tobacco, when, really their intent is for you to use it for marijuana?

Newell: Whose intent sir?

Blake: I don't know. That's why I'm asking. You said that's what it was for.

Newell: I would tell you that the people that go to buy these things, in my training and experience and career and common sense, is for smoking marijuana only.

Blake: Anybody that came into that store that mentioned marijuana get kicked out to your knowledge?

Newell: I don't have any idea, sir.

Blake: So you don't know if they're following this policy or not following this policy?

Newell: I have no idea.

Blake: But whatever it is, it's a bogus policy?

Newell: Sure.

There were other signs that pointed to the effectiveness of Blake's cross-examination. Mr. Pevehouse, who had been active with objections throughout the course of the trial, made twenty objections during the examination.

Mr. Pevehouse, among other things, in his re-direct examination tried to rehabilitate some of Detectives Newell's testimony, including the Rolling Stone magazine found near the bathroom.

Pevehouse: What was the reason for you to get the Rolling Stone article?

Newell: Again, it goes to the totality of the circumstances. It's talking about legalization of marijuana or marijuana problems in another state.

With no other witnesses remaining, the instructions were finalized and Judge Tupper delivered them to the jury. When he concluded, Mr. Pevehouse delivered the first of his two closing arguments to the jury. For the next hour, he implored the jury to find Cody Franklin guilty, and claimed that he had given the jury more than enough evidence to do just that, before yielding the floor to me. Mr. Pevehouse would get two opportunities to speak to the jury, and I would only get one, knowing I had to give my best, I approached the jury.

I began by telling the jury how afraid I was that we had come to the end. I told them that I was afraid that they would see that I wasn't a great lawyer and hold it against my client. I explained that I wasn't as skilled as someone like Mr. Pevehouse. I don't speak in long complicated and nuanced sentences, and frankly can't come up with smart catch phrases to explain legal terminology. I feared my plain-spoken ways would be a detriment rather than an asset.

After sharing my fears, and honestly so, with the jury, I continued. First, I noted that the state had not proven that any law had been broken. I explained to the jury the fallacy of their position, building on the cross-examination they had seen that morning. I told the jurors that the state was wrong, but refused to swallow their pride and admit it. They refused to recognize that one's intent was necessary in interpreting the law.

Brecken: "See, the government wants to do something new and innovative. Mr. Newell wants to as well. That new and innovative thing is to take away part of the law that makes it what it is: Intent. What someone intends. Now, you have to decide that. What was the intent here? You heard of the mission [Robert's mission]. I've talked about it, other witnesses have talked about it also. Officer Newell heard about the mission too. Now, he laughed at it, but he heard about the mission too. And after I heard about the mission, well, do these things coincide by that mission, coincide with the intent of that mission? Is that a possibility? Is it beyond a reasonable doubt that it ain't?"

I challenged this "common sense" idea that I kept hearing about:

Brecken: "You know, I don't know a lot of things. I've never – I've never defined what common sense means. I've never heard of anybody defining such a thing until I became a lawyer and I heard other ones doing it. But I know there's a nose on the end of my face, and I know that when these officers walked into that glassroom, that room right there in The Friendly Market, that, just, go on in, there was a case of tobacco in that room. There were signs all over that room. There was clear indication of what the intent was in that store. It was clear, clear, clear.

But despite the nose on the end of their face, they just didn't see it. Forgot the inventory. "We don't need that," as Officer Newell said – I wrote it down so I could quote him : "I don't care what the sign says." I'm more worried about what the magazine is opened up to next to the john. That will tell me everything because it pushes what I've decided already."

Officer Newell testified that "We're looking at the bigger picture". I pounced on this statement.

Brecken: "What is the bigger picture? The bigger picture was to shut this store down. The bigger picture was a combination of things. It was to shut down.
"Shut down" being the operative word. Shut down a man's mission, whether you like it or not, completely within the bounds of the law. Shut down this storefront. Shut down speech."

Next, I spoke about power. I spoke about the tremendous trust we put into government, and how that translates into extraordinary power. But, what is our recourse when the government is irresponsible with that power? What is the ultimate check to such power?

Brecken: "And in a moment, after Mr. Pevehouse, talks to you again, maybe a few moments, that power that the government has, that massive, amazing power is going to shift. It's going to happen. It's going to happen right here in this courtroom. All of the power is going to leave the government and go to you, individually and collectively each one of you. It will be you. You will be the ones exercising power then. You will be the ones making the determination. And whatever you say they have to follow it. They have to. You're going to have that power. You are."

I charged the jury and told them that they and they alone were the only ones in the room that really had power at this point. If they exercised their voice and said no to the government, then Mr. Pevehouse, his office, and all of the officers would have to listen. Sure, the government could arrest Cody Franklin, hurt Cody Franklin, but before he could be guilty of anything they would have to get the jury's permission. I concluded by telling the jurors that I trusted that they would do the right thing, and in a final gesture, I gave them Cody Franklin.

When I sat down at the table I felt spent. I had no idea whether what I said to the jury was impactful or not, but I did know I spoke from the heart and represented my client, myself, and the firm to the best of my ability. Mr. Pevehouse leapt to the podium to chastise my summation. He waived his hands and thundered his disapproval. At one point, almost as if on cue, considering my closing argument, the prosecutor pulled out a large white poster board with a phrase printed on it in large block letters, "COMMON SENSE=INTELLIGENCE GUIDED BY EXPERIENCE". (One of those fancy types of catch phrases I explained to the jury I wasn't very good at.)

Mr. Pevehouse went on for over an hour, his voice noticeably beginning to give out from over exertion, before coming to his final point. He told the jury that he was not interested in Cody Franklin going to jail, or even being punished with any severity at all, but rather that they find him guilty. He was asking the jurors to validate his interpretation of the law. He wanted the jury to agree that Cleveland County was right, where every other county in the state was wrong. After months of posturing, motions, three days of trial, and thousands and thousands of taxpayer funds expended, the Assistant District Attorney wanted this jury of six to tell him that his office was right.

Judge Tupper sent the jury with the bailiff to their deliberation room and released the two alternate jurors. I left the courthouse for a walk, while Blake stayed behind and spoke to one of the alternates. As I was concluding my walk, I ran into my dad and cousin leaving the courthouse. We spoke for a minute and they told me they were going to hit the road to make the long drive back to Southwest Missouri. We hugged and I promised that I would call when the jury came to its verdict.

I returned to the fourth floor of the courthouse, met with some members of the press, and well-wishers and supporters, before sitting down with Blake for the wait. It would be about two hours before the jury decided they were ready to announce their verdict, and during that time we did what we always do, tell stories and make small talk to avoid discussing the case.

It was just before 5 P.M. When the jury came back into the courtroom. They took their places and the foreman handed the verdict form to the bailiff. As the verdict was read, I took in a deep breath and held it until I heard, "…not guilty".

The jury was given their final instructions and allowed to leave the courtroom, while we remained. After the jurors exited, Judge Tupper signed the verdict form, announced the case closed, and adjourned the proceedings. As we poured into the hall outside the courtroom we were greeted by press, but to my amazement, the jury. The jurors had waited for Blake and me to exit the courtroom so that they could ask us questions, this was a first for both of us. I don't mean one or two jurors; THE JURY was waiting for us. Most of them asked the same question, "Will our verdict mean the other cases will stop too?" (Referring to the other criminal charges against the owner and two other employees of The Friendly Market.)

As of the writing of this Robert Cox (owner) and Stephen Tyler Holman (manager) continue to face felony charges from their connection to The Friendly Market, and are set to go to trial in May. James "Max" Walters was tried on the same misdemeanor possession charges as Cody Franklin, but a jury was unable to reach a unanimous verdict. The state requested a new trial and that is set for May as well. The cash and property stolen from The Friendly Market by police continues to be contested through a civil asset forfeiture case.

The defendants in The Friendly Market cases are not wealthy people. They cannot and could not afford the costly defense that has thus far resulted in two jury trials and the felony trial is estimated to take at least a week to litigate (according to Mr. Pevehouse). It is because of the generosity of a group called the DKT Liberty Project that they are able to mount a defense at all. This non-profit group has paid and continues to pay the legal bills of all the defendants in this case. If you are interested in learning more about the DKT Liberty Project or seeking information on how you can make a donation in the name of any of the defendants, you can do so here https://dktlibertyproject.org/. If you wish to make any donation in the name of The Friendly Market, be sure to note that so the good folks at DKT can know.

"I consider trial by jury as the only anchor ever yet imagined by man, by which a government can be held to the principles of its constitution." -Thomas Jefferson to Thomas Paine, 1789.